In late September, Hurricane Ian formed in the central Caribbean. It was a massive and destructive Hurricane that has become the most devastating Hurricane we've seen in Florida since 1935, whenever the Labor Day Hurricane struck. Sadly, the deadly hurricane cost many lives. It is estimated that over 114 people, possibly even more have been pronounced dead. Several of them were from North Carolina, and one from Virginia. The damages caused by Hurricane Ian are estimated to be about 67 billion dollars. So many people in Florida, North Caroline, and even a few in Virginia have suffered a great loss due to this devastating event, they have lost their homes and businesses have been forced to shut down. Many people are now facing homelessness and bankruptcy due to the horrible event.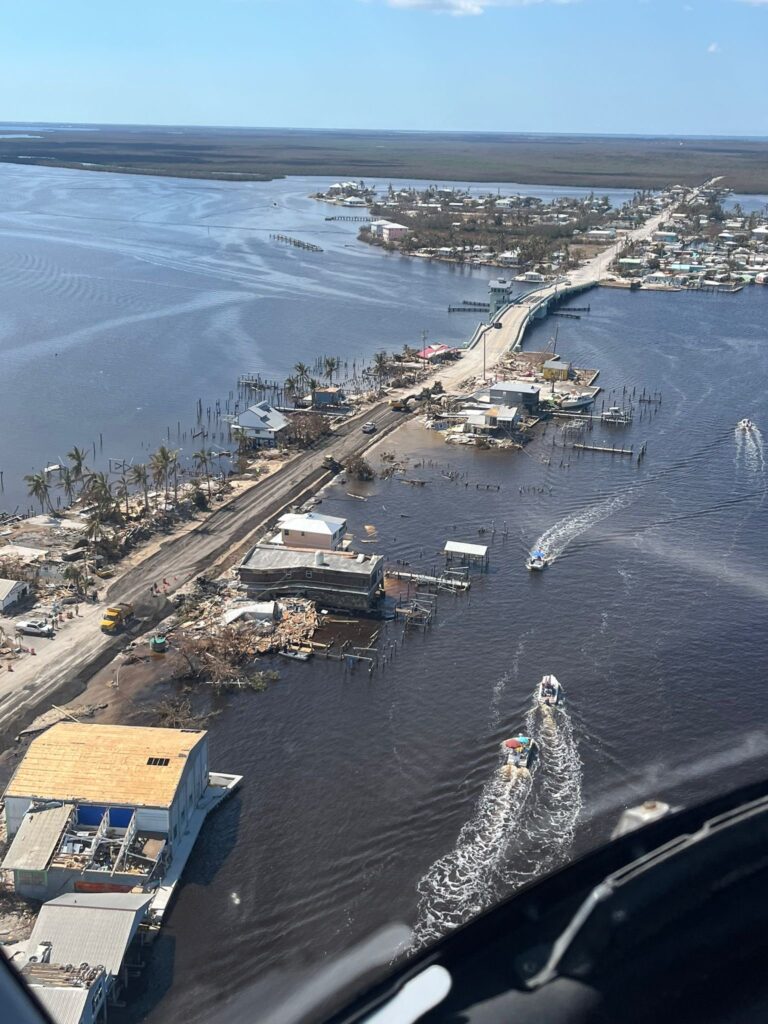 The Government Officials and Authority Figures Have Been Very Slow to Respond
While steps were taken to help those who were in need after Hurricane Ian struck, the response times as well as steps taken to help those in need were not enough. Due to the mass destruction caused by this hurricane, authorities were very slow to respond. All the flooding and effects of the storm made it difficult for rescue teams to jump into action. Some volunteers even made rescues on jet skis. Whenever the official rescue teams were finally able to help, it had been nearly a week since the Hurricane swept in, destroying everything in its path. Not only were first responders slow, but the government officials seemed to be more focused on hurricane-proofing and preparing the state for these types of things than helping the victims of a hurricane that had already occurred. Fortunately, some organizations have provided hurricane-relief financial assistance to some people as well as businesses during these hard times. It is more important now than ever that we focus on those suffering from this loss. It is important to be prepared for future disasters, but it is much more important to worry about those who need help right now.
Some Businesses Have Even Shut down Due to Hurricane Ian
There have been quite a few major businesses and corporations that have shut down due to the destructive aftermath of Hurricane Ian. Places like Walmart, Target, Disney World, Sam's Club, and several airports were shut down after the initial damage. Unfortunately, these shutdowns have left businesses and workers suffering. So many people are out of work and suffering because of Hurricane Ian. Some programs have provided financial relief to those out of work due to the catastrophe, but again it is not enough.
Small Business Owners Have Suffered Tremendously Because of Hurricane Ian
While the larger companies have taken a devastating blow, small business owners were faced with the reality that their insurance policies would not cover most of the damages. People who have worked their entire lives and spent every last penny they earned in their businesses, were devastated at the aftermath of this hurricane. Most people have resorted to working online, selling things, and offering services. Unfortunately, most of the money they are able to make does not even compare to what they had been making before the Hurricane. It has been a struggle now more than ever to make ends meet during these hard times, so it is more important for people to take steps to actively support small business owners.
Psychic Business Owners in Florida Have Suffered Due to Hurricane Ian
A number of psychics and mediums have been affected by hurricane Ian and their shops still remain shut. Most of these affected psychics are flocking to online psychic jobs sites to earn their living. Live Psychic Chat has reported that a number of psychic advisors have contacted them to allow them to join their Psychic Jobs marketplace. This marketplace is one of the very few online psychic jobs site and mobile apps which has stepped up to help the affected psychics. They have even decided to wave off their $200 joining fee which is a big relief for psychic advisors.
There are other psychic job sites such as Psychics and Psychic Sutra which are extending their support in helping affected psychic advisors.
It remains unclear when these affected psychic will be able to reopen their shop if at all.
What Can you Do to Support Those suffering?
Finding organizations and non-profits to donate to who are spending money to help pull people out of financial binds will help tremendously and could help pull Florida out of this rut more quickly. Volunteering to help survivors and provide food, housing, and clothing will also help those who have been affected a great deal. You can also help by voting for government officials who have crisis response at the forefront of their to-do list. It is important that we have people in office who want to help strengthen and protect the communities. While this catastrophe has cost many lives and billions of dollars in destruction costs, there are things that you can do in order to make it easier for the survivors affected. It is important that people research thoroughly and ensure that they are putting their spare finances towards things that will make a real change for the victims.
Providing Emotional and Social Support Can Go a Long Way
This tragedy will not soon be forgotten and the many victims that have suffered because of it deserve to get all the help that they need. Make sure to listen, support, and be there for those who need help. Another thing you can do to particularly support the medium and psychic communities is to sign up for online readings, which will help people financially and will also give them hope for a better future. While it has been hard and will probably be hard for quite some time, every little bit counts. People will see and appreciate the support that they have been offered during these tragic times.