Get enchanted in the whimsical atmosphere of Florida's hidden jewel town of Cassadaga. Renowned as the world's Psychic Capital, Cassadaga in Florida has so much to offer in taking you to a spiritual and otherworldly dimension. Beyond the material world that you see and feel, the beauty of this town is unique and there is undoubtedly something that will pique the curiosity of tourists, especially those who are interested in learning more deeply about existence and all other dimensional elements.
This small town is a relatively unincorporated area of Florida's Volusia county without any surrounding or nearby commercial and institutional establishments. The cottages, houses, and all residential camps are the main commercial and institutional establishments themselves as every building you find is inhabited by psychics, mediums, spiritualists, and healers who offer services for those who came there for it.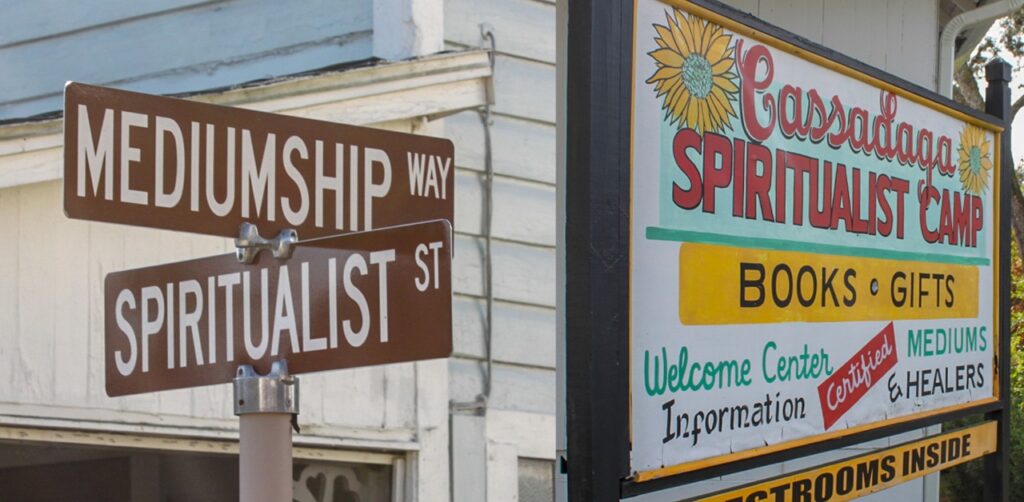 How Cassadaga has become the Psychic Capital of the World
If someone says Florida Psychics, the place which comes to anyones mind is Cassadaga which is full with psychics shops in small but beautiful houses dottent in the town. The Cassadaga spiritual and otherworldly activities which later was formally named the "Psychic Capital of The World" Until today, the tradition and culture embraced the enthusiastic locals and locals have also loved the town's character. The town's potential of becoming a spiritual center started in the late 1840s when three sisters reported that they were able to communicate with a spirit in their house. And in 1875, During a seance, he was summoned to Florida by his spirit guide who was known to be a Native American Seneca to form a particular association. A Spiritualist camp was founded in 1894 by a medium from New York named George Colby.
The residents and locals of Cassadaga believe in the existence of spirits and their contribution to the material world. Their practice is that spirits are the intermediation between the world of the dead and the physical world. These people practice the religion of Spiritualism and believe that connecting with the other dimensions of the universe and existence is essential in life as spirits provide guidance towards living rightfully and appropriately.
The Cassadaga, Florida Experience
So what can you find or immerse yourself in at Cassadaga? Aside from the residential cottages that offer legitimate and authentic spiritual and psychic services, these are the few notable places to find a variety of mystic experiences:
The Fancy Two-Story Houses and Bungalows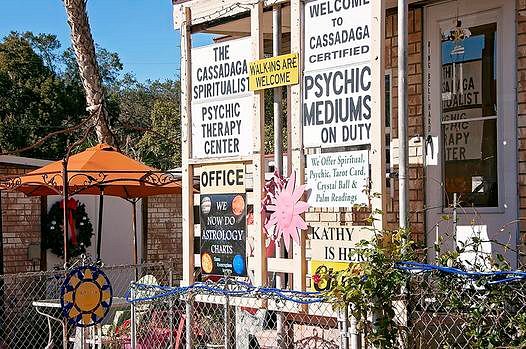 As you enter the town, it would seem like a theme park or a fairytale village as it is composed of century-old houses that offer different psychic and spiritual activities. These are the lovely antique residential buildings that you see everywhere which are flourished by century-old oak trees and lushly bush-covered front yards. There are novelty shops on the ground floors of these houses where you can buy ritual and psychic items like tarot cards, candles, incenses, oils, and crafts for spellbinding and performing magic and psychic reading activities.
Cassadaga Hotel
Currently, the hotel is fully operational and provides many seasonal fun activities for tourists and guests. Cassadaga Hotel is a popular go-to for individuals who meet with their mediums and psychics. This hotel has a spiritual center where Tarot and Astrology readings, Past Life regressions, Channeling, Dream Interpretation, Spirit Communications, Angelic Guidance, and palm reading services are always available for their clients' spiritual and other dimensional needs. The Cassadaga spiritual center is open for services such as reading and healing sessions which are performed by Mediums, Healers, and Psychics that can be booked prior to their reservation at the hotel or by phone call.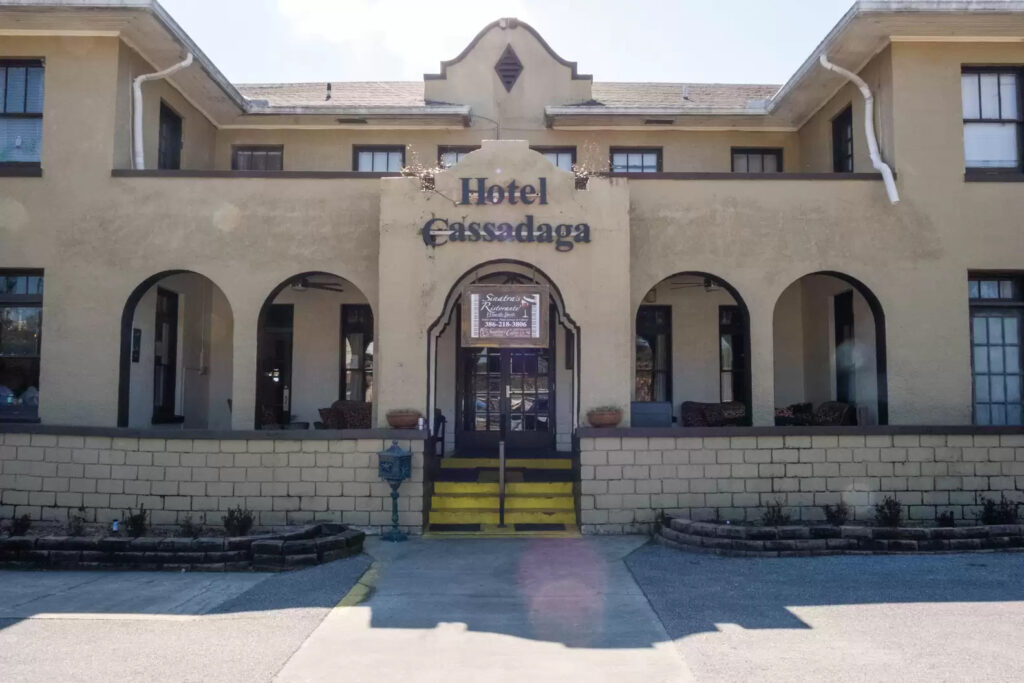 Seminars and training sessions on topics including astrology, numerology, palmistry, and Reiki instructional guides and certifications are also available for booking at the hotel. Other exciting personal healing activities like sound healing, energy and crystal healing seminars, and transformation workshops are also offered for those who want to bring out enrichment in their lives. For people who want to communicate with the higher realms and reach out to their deceased loved ones, seances are advised and are available for booking and appointments.
Southern Cassadaga Spiritualist Camp Meeting Association
Currently, this 57 acres of land with around more than 50 houses and buildings standing are homes and sanctuaries inhabited by like-minded individuals who are bound to live, work, and worship in accordance with their religious convictions. Colby has been entirely guided by the spirit guide all along during the land's nurturing to become the world-renowned psychic capital of the world today. The magic has been proven in how his spirit guide imposed too much knowledge about the property rights of the land which led to a successful culmination of Colby's mission.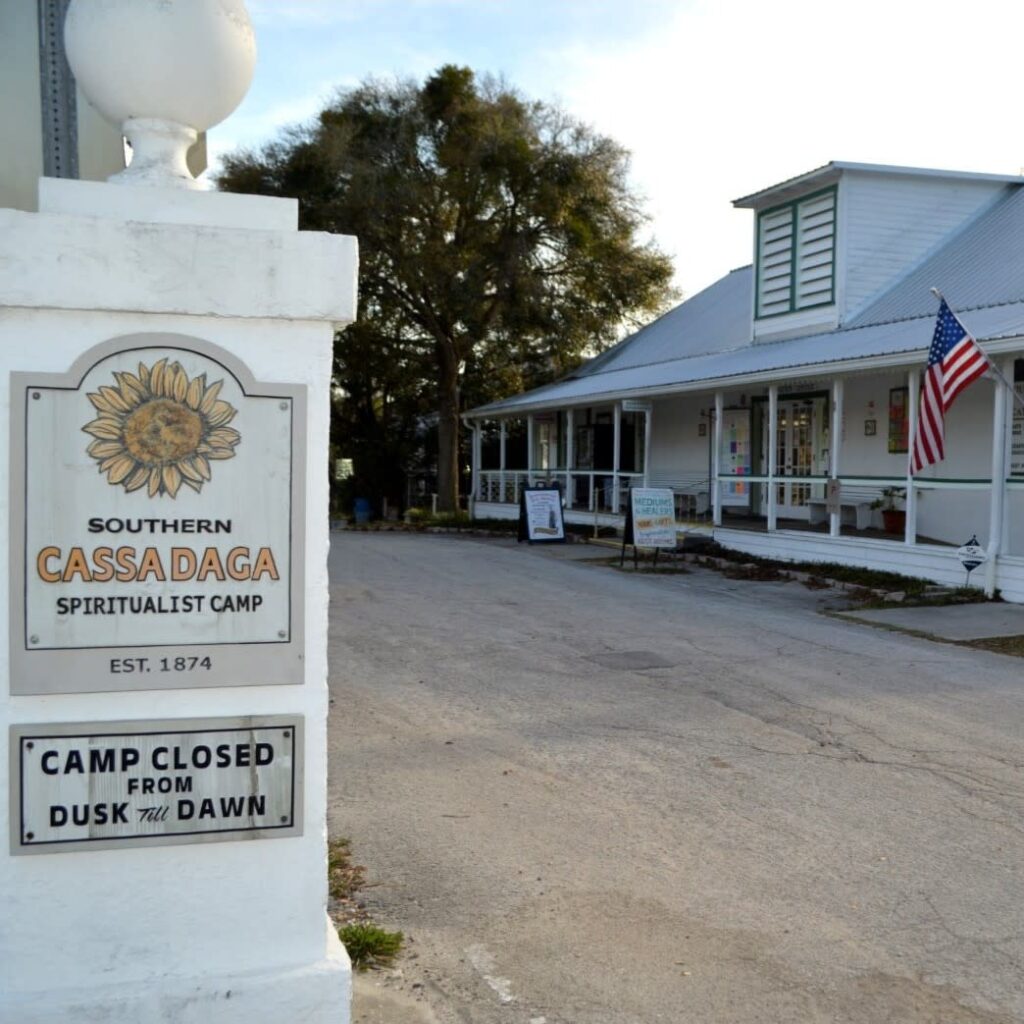 Southern Cassadaga Spiritualist Camp offers activities such as Encounter with Spirits and Spirit Guides. Ghost sighting tours, Healing Workshops, Energy Vortex Workshops, and all other psychic and healing encounters. The camp also offers Absent Healing which can be done through distant intercessory prayers and deliberate desire, attention, or intention to enhance the health or well-being of a distant individual who couldn't manage to come to the place.
Horseshoe Park and Fairytale Trail
This dreamy and whimsical trail park is full of monuments and statues of fairies and other supernatural creatures. This is perfect for meditation and performing your learned chants and rituals from workshops and lectures. It is also a great place if you want to immerse yourself in the woods to listen to your inner self, reach out to your spirit guide, and find alignment through peace, mysticism, and silence.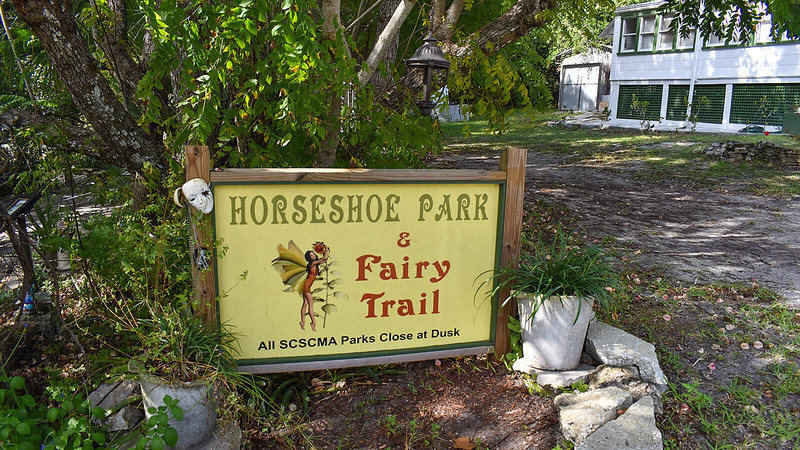 Cassadaga Raven Star Psychic Witch: The Undiscovered Star Psychic
if you want to indulge in a more serious and deep connection with someone who practices full psychic and medium expertise without any mixture of touristic affairs, Raven is the best person you can contact. This Star Witch's specialty services include Ouija Reading, Psychic Readings, Aura Cleansing, Seances, Palmistry, and Astrology Prediction.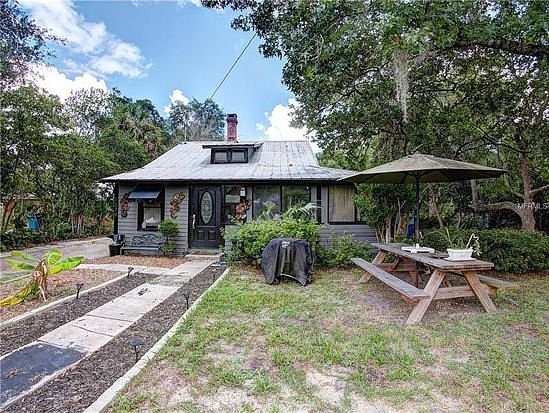 A Place for Everyone
As these services and activities are more personal or necessary to some individuals, some people come here for vital needs more than just touristic affairs. However, everyone is welcome and hospitably accommodated is there are also tourists who are curious or interested in the supernaturally-oriented community who came to visit this place. Cassadaga was also visited by several rich women from New York and influential people like photographers, professors, historians, and journalists and have proven the peculiar environment of the place and the psychics' effective life-changing energies.